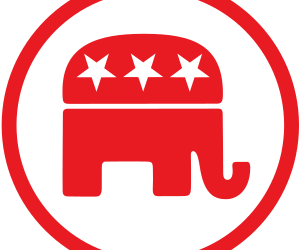 The RNC Platform is a statement of Republican grassroots principles and policy positions. It is amended and refined with major input from the Republican grassroots every four years.
(Due to Covid, the virtual RNC 2020 convention adopted the 2016 platform unchanged.)
The party platform is an aid to help candidates up and down the ticket formulate their message and adhere to Republican principles. The clearly articulated positions in the platform help voters assess the authenticity of candidates.
The RNC Platform reflects the policy positions supported by the majority of the Republican party activists.
And those GOP policy positions are the MAGA policy positions.
As a candidate, Donald Trump pledged to support the 2016 Republican platform. He won running on that platform. As President, Donald Trump strove to implement its policies.
It's a winning platform.
It's mainstream—not extreme.