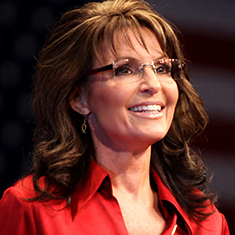 Sarah Palin served as the 9th governor of Alaska from 2006 to 2009, making history as the youngest person and first female to be elected to the position. Prior, she also served as the Mayor of Wasilla and chair of the Alaska Oil and Gas Conservation Commission. In 2008, Palin was selected as Vice Presidential nominee by Presidential Candidate John McCain, becoming the first Republican female Vice Presidential nominee. Since then, she has endorsed and campaigned for organizations and candidates such as the Tea Party Movement and President Donald Trump. Sarah Palin currently resides in Wasilla, Alaska and enjoys spending time with her five children and eight grandchildren.
Kelly believes that Alaska's Senate Seat isn't something that should be passed down like a family heirloom. As one of Alaska's representatives in Washington Kelly will always put our citizens first and FIGHT for Alaska Values. That means better jobs, fairer trade deals and no more sweetheart deals for DC Insiders. Under Kelly's leadership as Commissioner of Alaska's Department of Administration, the department cut future spending by HUNDREDS OF MILLIONS over 5 years; consolidated services; reduced regulations; opened hiring opportunities statewide; and digitized numerous manual operations. The department also saved millions in healthcare, while expanding options and reducing premiums for members. Since 2006, Niki and Kelly have led a non-profit organization that focuses on leadership development and has partnered with anti-human trafficking, orphan care, and homeless advocacy organizations.
Kelly joined the United States Marine Corps in 1993. While on alpha increment air alert, his unit deployed to Cuba in 1995. His unit was also deployed to Okinawa, Japan, and South Korea. In 1996, he served on the LST USS La Moure County (LST-1194) during UNITAS 96. This was a South American tour and relations mission. Seeing every Country in South and Central America broadened Kelly's knowledge base and interpersonal skills. After his honorable discharge from the Marines Kelly began his transition back into civilian life as a bartender. Developing his career skills, he moved up to managing several restaurants in the Midwest and East Coast. Kelly relocated to Chandler in 2003. He continued to grow in the restaurant business and today is an owner of two Melting Pot Franchises and his own concept, BKD's Backyard Joint in Chandler. Kelly is a dedicated community leader, and is the founder and chairman of the Maricopa County Republican Veterans Committee. His partnership with community groups and fundraising through his businesses has helped Kelly to identify the needs of our community and then relaying that information to both the state legislators as well as the federal Senators and Congress people for action.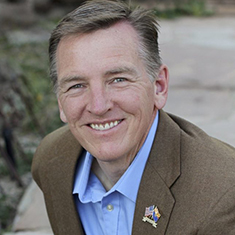 Paul A. Gosar, D.D.S., is serving his sixth term in Congress as the Representative from Arizona's Fourth Congressional District. First elected in 2010, he came to Congress with no prior political experience. Paul believes that the Constitution is the cornerstone of our Republic, and always pursues policies that allow for more individual liberty and less government involvement. Dr. Gosar is focused on bringing jobs back to the district, fighting illegal immigration and securing the border, challenging the status quo and holding Washington bureaucrats accountable, cutting wasteful government spending, and ensuring that he is representing the interests of his constituents.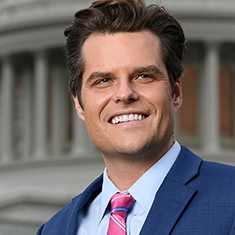 Matt Gaetz has been a lifelong advocate for Northwest Florida, having grown up in Okaloosa County. He currently represents Florida's 1st Congressional District in the U.S. House of Representatives. The son of Don and Vicky Gaetz, Matt grew up in Northwest Florida — graduating from Bluewater Elementary School, Ruckel Middle School and Niceville High School. After earning his Bachelor's degree at Florida State University, Matt went on to graduate from the William & Mary Law School. Matt has authored key pieces of legislation on foreign policy, veterans' health care, immigration, climate change, and more during his nearly four years in office. In 2019, Matt introduced the "Green Real Deal," a plan to address climate change by harnessing the power of free markets, embracing technological innovation and entrepreneurship, and cutting excessive governmental red tape. In 2020, he introduced the "PANDEMIC Act," which mandates the deportation of all illegal aliens held in the United States when a national emergency related to a communicable disease is declared, and in 2020 he authored the "Ainsworth Act," which allows centenarian military veterans to qualify for full pension benefits from the Department of Veterans' Affairs regardless of their net worth. Matt Gaetz understands the values important to our Northwest Florida Community, and he's committed to fighting for us.
Cory is a husband, father, patriot, combat veteran, entrepreneur, foreign policy expert, and true American conservative. Cory Mills was a Trump appointee to the Pentagon as a Department of Defense (DoD) advisor, and a foreign policy expert you may have seen on Newsmax, Fox News, OANN, and many other media outlets. Cory is a constitutionalist who believes that the sacred oath he took to "support and defend the Constitution of the United States against all enemies, foreign and domestic" does not have an expiration date. Cory believes in FIGHTING for the people, restoring the voice of "We The People" — America's voice — and making America First Again.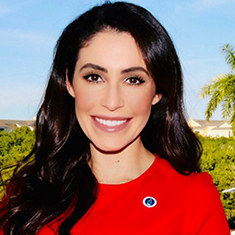 Anna Paulina Luna was born in Orange, California. She served in the U.S. Air Force from 2009 to 2018. She earned a bachelor's degree from the University of West Florida in 2017. Her career experience includes working as an entrepreneur, a director of Hispanic engagement for Turning Point USA, a chairwoman of Hispanic initiative for PragerU, a podcast host with Gingrich 360, and a published author with Posthill Press. Anna is running for Congress because she wants to enact reforms to create real solutions for these types of real-world problems. She will fight every day against the elitist political establishment that has for far too long left average Americans behind.
Raised in Waukegan to hard-working parents, Kathy worked her way through high school and began learning the value of hard work herself when she got her first job busing tables at the age of 14. With the goal of staying in Illinois and close to her family, Kathy attended Loyola University obtaining a B.A. in Communications. Kathy is running for U.S. Senate because Illinoisans lack the leadership they deserve. Both in Springfield and in Washington, we are crippled by one-party rule that has done serious damage to Illinois families and businesses. Partisan politics and radical agendas prevail over the best interests of the people of Illinois.
With experience as an educator, small business owner, and active philanthropist in Decatur – Regan is working to foster community development and individual success. Regan believes we need a common sense government that honors individual freedoms and the ability to create a life full of opportunity. Washington's one size fits all solution to the problems facing working families in Illinois is doing more harm than good and progressive Democrats are out of control when it comes to trying to insert more government into the day-to-day lives of Illinoisans. Regan supports safe neighborhoods, great schools, growing economies, and a desire to reignite the American spirit. She is seeking support to return the government to the hands of responsible and invested leaders who focus on moving America forward.
Deering holds a Bachelor of Science in Biology from Duke University and a Master of Education from DePaul University. A lifelong resident of the area, she has been active in the community for years, serving as Capital Campaign Chair for Northeast Community Fund and as Chair of the Decatur Public School Foundation. Her commitment to our community has also led her to a role with Big Brothers Big Sisters of Central IL and Pawprint Ministries.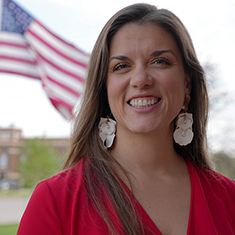 Esther Joy King is a battle-ready leader with a heart to serve. She is third-generation military and through the stories of her grandfathers and dad, she learned America is Worth the Fight. Because of her desire to serve our great nation, Esther is a JAG Officer in the U.S. Army Reserve. She was previously assigned to the Rock Island Arsenal, and now serves in a Civil Affairs Unit in the U.S. Army Reserve. Today, in addition to her service in the Army, Esther is an entrepreneur and practices law in East Moline focusing on real estate for economic development. Esther understands the genuine struggles of making ends meet in the face of a slow economy and dysfunctional government. One of the main drivers of her run for Congress is growing economic opportunities for the people of central and Western Illinois. Esther believes in people over politics and service over self. She'll stand up to out-of-touch politicians and always put the people of Northwestern and Central Illinois first because you are Worth the Fight.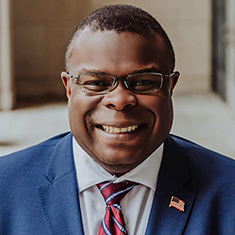 Vote for John Gibbs-Michigan-3rd district, on Tuesday, Aug. 2.
John Gibbs is an America First conservative and is officially endorsed by Defending the Republic PAC.
Gibbs is a Michigan native, the first in his family to attend college, and he served loyally in the Trump administration at HUD with Secretary Ben Carson, who has also endorsed John Gibbs.
Gibbs' opponent, Peter Meijer, is a RINO who voted with Nancy Pelosi to impeach President Trump.
The DC establishment wants to defeat John Gibbs. We need to elect him.
Tell your Family and Friends, This Tuesday, August 2, vote for John Gibbs for Congress in Michigan's third district.
With more than 20 years of experience in the public, private, and non-profit sectors, John was appointed by President Trump as Acting Assistant Secretary for Community Planning and Development at HUD under Secretary Ben Carson, where he oversaw an annual budget of $8 billion to help fight homelessness and expand economic opportunity. Gibbs is a Michigan native, the grandson of Black sharecroppers from the deep south, and the first in his family to attend college – a life journey which exemplifies the opportunity our great nation provides. He holds a B.S. in Computer Science from Stanford University, and a Master in Public Administration from the Harvard University Kennedy School of Government
Defending the Republic PAC is reminding you to get out and Vote Karoline Leavitt for Congress—District 1, Today, in the September 13th New Hampshire Primary Election.
Don't be fooled by the vicious personal attacks paid for by DC establishment dark-money Super PACs. Karoline Leavitt is a rising star, a New Hampshire native from a small-business family in Rockingham County described as "a rock solid conservative and an America First Warrior."
Karoline supports supports strong borders and the rule of law. She opposes males in women's locker rooms and competing in women's sports, and Karoline is the authentic ProLife candidate.
Karoline Leavitt worked in the Trump White House taking on the fake news media and the DC Swamp and is described as a "Standout Talent" by Kayleigh McEnany.
How can you be sure Karoline is the best candidate, not her opponent? Because the DC Swamp, including Kevin McCarthy, has spent an incredible 5 million dollars trying to defeat Karoline, and because Karoline has the most impressive list of endorsements both from America First national conservatives including Jim Jordan and from local New Hampshire conservatives who know the state best.
Right now, Karoline is tied in the polls. Karoline needs your vote today. The first Congressional District of New Hampshire is one of the nation's last swing districts. Karoline can win today and she can win in the November general election—if you get out and vote!
Tell your Family and Friends to go to the polls today and Vote for Karoline Leavitt NH-1.
We need to flood the polls and say NO to the DC Swamp. Get to the polls before 7 PM to be sure you can vote.
I am a proud American, New Hampshire native, daughter, sister, and conservative. I am from a small business family in Rockingham County, and grew up working every summer at our family ice cream stand in Atkinson. My upbringing instilled an unrelenting work ethic and strong sense of personal responsibility in me at a very young age, and it defines who I am – and who I will be as the next Representative for New Hampshire's 1st Congressional District.
Robert Burns is a small business owner, lifelong New Hampshire resident, and a constitutional conservative Republican. Born in Nashua and educated at Keene State College, Burns understands our state and has a long history of leadership in the community, the business-world, and the conservative movement. Burns today, via video message, officially announced he is entering the race for Congress in New Hampshire's Second Congressional district. Burns supports legislation that is Constitutional, cost-effective, and necessary. His campaign will focus on protecting our Second Amendment rights, real solutions for combating the opioid crisis, reforming the tax code, reducing the size and scope of government, and securing our borders and keeping America safe.
 Sandy Smith is a successful business executive, entrepreneur, and real estate investor, who has created jobs, grown industries, and helped farmers all across Eastern North Carolina. Sandy and her husband William happily reside in Nash County, NC. While working and raising a family, Sandy finished her education and graduated from East Carolina University. Sandy has strong military roots as her family has served in the Air Force, Army, Navy, and Marines. She is a proud military mother as her oldest honorably served as a United States Marine. In 2020, Sandy Smith won the Republican nomination with 77% of the vote. She then went on to make history by swinging the district 25 points towards the Republicans and narrowly taking out 9-term Democrat incumbent GK Butterfield, ultimately causing him to retire in 2022. Winning the nomination in 2022. Sandy Smith won the primary without a runoff for the second consecutive cycle, defeating a field of 7 men to win the nomination against unprecedented spending. Sandy Smith is an America First, Pro-Border Security, Pro-Business, Pro-life, Pro-Gun, Pro-America, and Pro-Freedom.
NC-06: Christian Castelli
Chris Castelli was born in Columbia, South Carolina and  his family has a long history of service to our nation. Chris was raised to believe in God, patriotism, hard work, and public service. He graduated from Saint Francis Preparatory High School and later went on to Saint John's University. Chris worked full-time to put himself through college until receiving an Army ROTC scholarship. He graduated in 1992 with a Bachelor's Degree in Government and Politics and was commissioned a Second Lieutenant in the Infantry. Chris reported to Fort Benning, Georgia, to attend the Infantry Officer Basic Course and Ranger School. Upon completion of Airborne Ranger training, he was assigned to the 10th Mountain Division in combat in Mogadishu, Somalia. Within six hours of arriving on the ground, he was leading men under fire in combat. The experience of leading men in battle early in his career had a profound effect on Chris, reinforcing his faith and values, and helping define his character as a leader, man, husband and father. In 2008, he was requested to serve in the Office of the Secretary of Defense for the Assistant Secretary for Special Operations, at the Pentagon. Chris routinely conducted briefings at the White House and served as a liaison to the U.S. Congress, U.S. Senate, and intelligence community. Following his assignment to the Pentagon, Chris was requested to be the Command Inspector General for the U.S. Army Special Forces Command until his retirement in 2012. Transitioning to civilian life, Chris started two small businesses that provided logistics services to the public and private sector while focusing on his family and supporting veterans' causes and his community. Most recently, Chris helped his brother, an ordained Baptist minister, plant a church with a congregation of over 2,000 members in Spring Hill, Florida. He has also helped nonprofits organize and plan evacuation operations for American and Afghan civilians trying to leave Afghanistan. Chris has been married for 19 years to his wife, Dr. Sharon Castelli, who is a 21-year U.S. Air Force veteran and currently the superintendent of a charter school system in Asheboro, NC. They have three children and are active members of their community and church.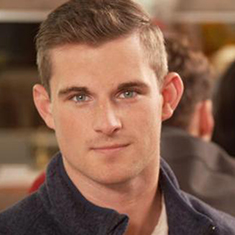 Bo Hines recognizes the tremendous need to continue to defend the America First agenda. As the America First conservative candidate endorsed by President Donald J. Trump in North Carolina's 13th Congressional District, Bo Hines has established a campaign focused on grassroots engagement and defense of the values he shares with the majority of North Carolinians. His aim is to maximize opportunities to connect with like- minded stakeholders both in his home state and across the country, and – ultimately – advance the values we all share. Bo Hines' agenda includes implementing term limits for Members of Congress, securing long- overdue infrastructure funding for North Carolina, and fighting for our individual liberties. 
Majewski has also applied his leadership skills and abilities across other industries: serving as the Project Director during the construction of General Motors (GM) new production facility and product line replacement at GM's Powertrain Plant in Toledo, Ohio. Majewski now serves as a Senior Leader in the nuclear industry working with some of the world's largest nuclear utilities. Despite being outspent nearly 3 to 1, JR Majewski defeated his two primary opponents during the May 2022 primary. Majewski has been endorsed by President Trump and now faces Marcy Kaptur in the general election. Majewski and his wife Nichole have been married since 2003. They currently reside in the Walleye Capital of the World, Port Clinton, Ohio.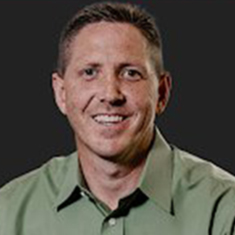 Defending the Republic PAC is asking you to vote for Josh Brecheen in the Tuesday, August 23rd Republican primary runoff election.
Josh Brecheen is a committed Christian, a fourth-generation rancher, and a small business owner. 
Josh worked early in his career for the great Sen. Tom Coburn as a state field representative – helping Oklahomans in their struggles against burdensome and wasteful federal regulations.
As an Oklahoma State Senator, Josh fought against big government, Common Core, and abortion. Josh Brecheen was the original author of measures that included capping state debt, banning dismemberment abortions and a true repeal/replace of the common core educational standards (nation's first). He's a reformer who walked away from power to keep his self-term limit pledge.
You can tell that Josh Brecheen is the real American First candidate by the tremendous amount of negative ads Dark Money interests are running against him — from sources masquerading as Pro-Trump conservatives. But 'Kevin McCarthy conservatives' is the more accurate description of these groups. The unstated goal of these Dark Money interests is to elect moderate candidates who will mimic the  'loyal opposition' rhetoric of too many RINOs now in Congress.  
The truth: Josh Brecheen is the only authentic conservative in this race and Josh needs your urgent support to win the primary election runoff on August 23rd 
A 4th generation rancher, Brecheen is a committed Christian, husband, father. He grew up learning the value of hard work cleaning horse stalls, breaking colts, and hauling square bales. He served as state president of the Oklahoma FFA Association and graduated from OSU. He was fortunate to serve Sen. Tom Coburn as his Field Representative to Southeastern OK. Josh and his wife Kacie live with our four children on our ranch in Coal County. He self-term-limited in the Oklahoma State Senate, where he stood strong against tax increases, debt, wasteful spending and I led the fight against Common Core in our schools. Like his mentor, Dr. Coburn, he kept his term-limit pledge and prioritized principle over politics. He doesn't play political games. He confronts them. Winning elections means nothing if we lose our nation. We the People must demand virtue in D.C. again. We can restore our nation but only if we elect leaders who practice self-restraint over selfish gain, and value character over careerism. We need promise keepers not power seekers.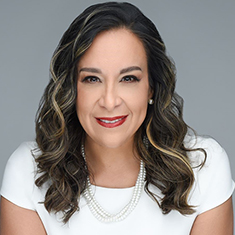 Monica De La Cruz grew up in the Rio Grande Valley in the border town of Brownsville, TX. Monica and her brother were raised by a single Mom, Norma Alicia. She had a simple life that was built around faith, hard work and family. Her mother raised her with a strong love of country as her grandfather served in the Navy in WWII and her brother served honorably twenty years in the Air Force. Monica put herself through college while working and graduated from the University of Texas at San Antonio with a BBA in Marketing. After graduation, Monica wanted to further her Spanish language studies and attended La Universidad Nacional Autonoma de Mexico in Mexico DF. Monica owns three successful small businesses and are examples of the American Dream. She believes in giving back to her community and has strong ties through her work with various community service organizations. Monica resides in Edinburg, TX with her two children.
Casandra "Cassy" Garcia most recently served as U.S. Senator Ted Cruz's Deputy State Director and was appointed by President Donald J Trump in July of 2020 to serve as Commissioner for the White House Hispanic Prosperity Initiative. Prior to joining Sen. Cruz's office in 2013, Cassy served as regional field representative for Texas Commissioner of Agriculture serving as a liaison to agriculture, business and economic development organizations, at local, state and federal levels of government. She received a bachelor's degree in communications and masters degree in public administration from the University of Texas – Pan American now known as the University of Texas Rio Grande Valley. Cassy is a native of Edinburg, Texas.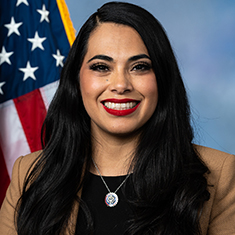 Mayra Flores was born and raised with humble beginnings in Burgos Tamaulipas, Mexico. Her parents and grandparents raised her with strong conservative values and to always put God and family first. She came legally to the United States at six years old with the help of her father. Her father gave her family the biggest gift, the gift of becoming a proud, naturalized American Citizen. Her parents were migrant workers, and like all migrant kids, she moved a lot growing up. She spent most of her life in the Rio Grande Valley and in 2004, she graduated high school in San Benito, TX. Growing up, Mayra worked alongside her parents in the cotton fields in Memphis, TX to earn extra money for school clothes and supplies. Instilling the value of hard work and the importance of education in her at a young age, Mayra remains a firm believer in the American Dream and will always fight so that others can achieve it as she has. She is eternally grateful to her parents for providing her with an opportunity to come to this amazing country to live the American Dream. Mayra graduated in 2014 as a Respiratory Care Practitioner with the support of her family. She currently works caring for the elderly and disabled with chronic respiratory issues and has been on the front lines helping patients combat COVID-19. She continued her studies and graduated with a Bachelors in Organizational Leadership from South Texas College. Mayra currently serves as the Hidalgo County GOP Hispanic Outreach Chair and has played a critical role in growing and maintaining Republican support across South Texas. She believes that having a strong relationship with the community and understanding the needs of each individual should be a requirement for any political candidate. Mayra believes in fortifying our legal immigration system, in securing our borders, lowering the costs of healthcare, lowering taxes, promoting small businesses, and less government. She is a Pro-Life, Pro-Second Amendment, and Pro-Law Enforcement candidate that wants to earn your vote. She is a proud U.S. Customs and Border Protection (CBP) wife and a mother, fighting for a better future for the children of South Texas.
I am seeking to serve Vermonters, Vermont, and the United States of America. I am deeply concerned with the direction our Country is going and I have the character, experience, leadership and performance to change the course for a better future. For nearly 5 years I served with the new Defense Coordinating Element, supporting New England Emergency Management operations. I worked extensively with Federal, State, Local agencies and directly supported over 20 PDDs under the Stafford Act, including several in Vermont. I was a lead for the post-Katrina National Level Exercise with 30+ Agencies and a Regional Exercise for Pandemic Response during H1N1. I also supported the Exercise at Harvard that directly benefitted the Marathon response. Since 2011 I have been in Business management and executive positions, with large and small businesses, leading support to a wide range of US Government organizations. My simple formula: engage, listen, develop a value solution; check every detail of the acquisition and proposal. I've had success and results in supporting Government agencies in a very competitive environment.
Defending the Republic PAC is asking to Vote for Joe Kent, WA-3rd district, and Loren Culp, WA-4th district on Tuesday, Aug. 2, primary election.
Don't be fooled by spoiler candidates claiming to have President Trump's endorsement.
They will only split the America First vote.
Joe Kent, running against Jaime Herrera-Beutler is the ONLY candidate President Trump has endorsed in the 3rd district race.
Loren Culp, running against Dan Newhouse is the ONLY candidate President Trump has endorsed in the 4th district.
Remember, a vote to impeach President Trump was really a vote to support Nancy Pelosi and helped advance her destructive, radical policies.
That's one reason why we must defeat Herrrera-Beutler and Newhouse. They don't represent their Washington voters. They represent the Washington D.C. swamp establishment.
Tell your Family and Friends to Vote only for Joe Kent, WA-03, or Loren Culp WA-04 on Tuesday, August 2.
Joe Kent was born in a cabin in Sweet Home, Oregon, and grew up in Portland, Oregon. Growing up, he spent much of his formative years in the Cascades and Columbia River Gorge, thanks to Boy Scouts and Explorer Scouts. He has always considered the Pacific Northwest his home and wanted to fight for this nation. When he was eighteen, he enlisted in the Army as an infantryman and earned his way into the Ranger Regiment and then Special Force. In over 20 years of fighting on the battlefields and through his wife's death, Joe knows what it feels like to be on the receiving end of failed policy. He is volunteering now, just like he did 22 years ago, but this time to earn the vote of the people and to put America first.
At-large:
Harriet Hageman
Harriet Hageman is a trial attorney with expertise on land issues and fighting back against burdensome government regulations. She ran for Governor of Wyoming back in 2018. She is endorsed by President Donald Trump. Pro-growth highlights: supports deregulation to allow businesses to thrive; opposes earmarks; supports free market reforms to health care; and opposes Big Government spending bills.