Push Back Against Mandatory COVID-19 Vaccinations
Consider a contribution to DefendingtheRepublicPAC.com/donate so that in the 2022 elections, we can support those fearless freedom-fighting candidates that put America, the Constitution and the Rule of Law first, and consistent with that, defend your right to decide whether to take the vaccine.
Dr. Mike Yeadon, Former Pfizer VP latest message
The Vaccine Causes The Virus To Be More Dangerous
Dr. Christina Parks testimony for Michigan HB4471 on 8/19/21
Mayo Clinic Hospital Medical Director Dr. Alyssa Chapital stands accused of abusing an elderly patient last year who refused Remdesivir, a failed antiviral drug used for COVID-19 known to cause kidney failure and death.
Despite Remdesivir's harmful effects and poor efficacy in treating COVID-19, Dr. Anthony Fauci made it the pandemic's drug of choice. This meant that the federal government, under the CARES Act, would give hospitals a 20% bonus for using certain products for COVID-19, including Remdesivir. With a high price tag of $3,120 per treatment, Remdesivir was eagerly adopted by hospitals.
UPDATED 08/09/2021 
Push back against Mandatory COVID-19 vaccinations! Here is information based on publicly available sources – that you can use to write a letter or with which to seek the assistance of legal counsel:
There are No Licensed COVID-19 Vaccines in the U.S presently[1]. All COVID-19 vaccines are currently approved only as Emergency Use Authorized (EUAs) only – and "approval" does not mean "licensed."[2]
Once FDA approves the Covid Vaccine, track your Jab, record any concerns, gather evidence, and consider to hire an attorney to sue Big Pharma if you get sick. FDA approval will cause emergency status (EUA) to end, and at this point the government no longer protects the vaccine manufacturers from liability.
COVID-19 vaccines currently available, are mRNA vaccines.[3]

All COVID-19 Vaccines are currently only approved as Emergency USE Authorizations (EUAs).

What is an Emergency Use Authorization? "Under an EUA, FDA may allow the use of unapproved medical products, or unapproved uses of approved medical products in an emergency to diagnose, treat, or prevent serious or life-threatening diseases or conditions when certain statutory criteria have been met, including that there are no adequate, approved, and available alternatives."[7]

It has been made clear that not only is there a first for mRNA technology – there is also a first for the Lipid Nanoparticles used to transport the mRNA technology:"The vaccines, appropriately celebrated as a first for mRNA technology, are also a milestone for the nanoparticle field…" — meaning this is an unknown experiment. The article explains that historically this research has not been successful.

And this first in science, which is a true experiment, is also one that is not transparent: "But details on how Moderna arrived at its optimal formulation in the first place are scant. Id.[8].
There are No Long-Term Studies supporting Safety and Efficacy of EUA COVID-19 vaccines.
Long-term side effects, severe or minor, are unknown because there are no PRIOR approved mRNA vaccines in the U.S.
In 2020 the University of Pennsylvania did a mRNA Review, which can be summed up with this excerpt from the Review, that addresses the lack of sufficient data on mRNA vaccines in 2020, supporting the fact that all of the reliable data for both short-term and long-term trends will be based on the population who is now getting the COVID-19 vaccines[9]. This is the largest known experiment on Americans.While there is not sufficient data to statistically test these observations, a few trends are seen in the data.  First, the rate of adverse events and the rate of serious adverse events were higher after a subject's second injection compared to the first one.  Second, subjects receiving higher doses of the vaccine reported more adverse events and more severe adverse events.  There is a possible trend towards a reduced rate of adverse events in older subjects than in younger ones.  There is not sufficient data to permit any conclusions about the comparative safety of specific vaccines.  While one study reported on mRNA influenza vaccines and another reported on a respiratory syncytial virus vaccine, there is not sufficient evidence to draw more generalized comparisons of the safety of mRNA vaccines compared to other types of vaccines.
Your Option to Refuse is based on Federal law over EUAs[10]. No one has the right to mandate an EUA approved vaccine.
Your Right to Informed Consent[11] is separate from the Option to Refuse, and is also based on Federal law over EUAs.
The most recent relevant court decision in relation to an injunction application on an Emergency Authorized Vaccine (EUA) vaccine was Doe v. Rumsfeld, Civil Action No. 03-707, 2005 U.S. Dist. LEXIS 5573, *2-3, 2005 WL 1124589, where the United States District Court for the District of Columbia required that the EUA anthrax vaccine be only administered in the military on a voluntary basis "pursuant to the terms of a lawful emergency use authorization ("EUA") pursuant to section 564 of the Federal Food, Drug, and Cosmetic Act."  This decision, as the earlier decision in Doe v. Rumsfeld, 297 F. Supp. 2d 119 also found the EUA could not be mandated; recognizing the option to refuse under federal law governing EUAs.
To be clear, the EEOC's guidance updated on May 28, 2021, related to language suggesting that vaccines may be "required" by employers, only states that "federal EEO laws do not prevent an employer from requiring all employees physically entering the workplace to be vaccinated…"[12] This is called a word game or word salad.
This is a limited statement which does not include other federal law, specifically 21 USCS § 360bbb-3 under the Food Drug and Safety Act, discussed above, which requires that EUA's are administered with the option to refuse and the right to informed consent, which requires both the benefits and the negatives of an EUA vaccine.
EEOC guidance relates to Title VII and discrimination laws, which for example does not relate to other potential lawsuits, such as under the ERISA statute at 29 U.S.C. 1132(a)(1(b) for arbitrary and capricious health plans mandating vaccines. Deciding that you choose a COVID-19 vaccine is a medical question to made with your doctor — not because of a mandate from an employer.
EEOC guidance recognizes that you may have a religious or medical exemption. Religious exemption, for example, can apply to those who oppose abortion based on their faith because the Johnson & Johnson vaccine, (the Jansen vaccine), uses retinal cells from a fetus that was aborted in 1985 and treated in a lab since; the Pfizer and Moderna vaccines test the mRNAs on fetal cell lines from an aborted fetus from 1973[13].
There is Potential Liability on Employers or Universities that Mandate Vaccines if an Employee or Student suffers any Side Effects or Death from a mandatory EUA vaccine.

It is a violation of your privacy rights to be forced to declare whether you have been vaccinated or not.  When a Virtue Hunter seeks this information, remind them of privacy rights of your own medical information, also known as PHI and PII[14]
Ask about all updates on safety because you have the right to informed consent. For example, the CDC has recently put out information in April of 2021on reports of Myocarditis following mRNA vaccines.[15]   On June 23, 2021 the CDC updated guidance recognizing that "Since April 2021, there have been more than a thousand reports to the Vaccine Adverse Event Reporting System (VAERS) of cases of inflammation of the heart—called myocarditis and pericarditis—happening after mRNA COVID-19 vaccination (i.e., Pfizer-BioNTech, Moderna) in the United States."  https://www.cdc.gov/coronavirus/2019-ncov/vaccines/safety/myocarditis.html.
Despite this, the CDC recommends vaccination?? This is a serious condition and the question of whether the vaccine is appropriate for you, should be a discussion with your doctor, not your employer.

Safety and Efficacy is based on a Cost Benefit analysis, but at the peak, March 16, 2020, CFR (Case Fatality Ratio) was highest in people aged 85 years or older (range 10%–27%), and was lower in people younger than 55 years (<1%).[16a]

Luc Montagnier, a French virologist and recipient of the 2008 Nobel Prize in Medicine for his discovery of the human immunodeficiency virus (HIV), has recently exposed the dangers of the COVID-19 vaccines. Montagnier discussed the issue in an interview with Pierre Barnérias of Hold-Up Media earlier this month, which was exclusively translated from French into English for RAIR Foundation USA. The vaccines don't stop the virus, argues the prominent virologist, they do the opposite – they "feed the virus," and facilitate its development into stronger and more transmittable variants. These new virus variants will be more resistant to vaccination and may cause more health implications than their "original" versions.[16b]
On April 20, 2021 OSHA issued guidance that says, "If you require your employees to be vaccinated as a condition of employment (i.e., for work-related reasons), then any adverse reaction to the COVID-19 vaccine is work-related. The adverse reaction is recordable if it is a new case under 29 CFR 1904.6 and meets one or more of the general recording criteria in 29 CFR 1904.7."
More recently, however, due to Administration virtue signaling, the language from OSHA appears to have been updated to state: Are adverse reactions to the COVID-19 vaccine recordable on the OSHA recordkeeping log?DOL and OSHA, as well as other federal agencies, are working diligently to encourage COVID-19 vaccinations. OSHA does not wish to have any appearance of discouraging workers from receiving COVID-19 vaccination, and also does not wish to disincentivize employers' vaccination efforts. As a result, OSHA will not enforce 29 CFR 1904's recording requirements to require any employers to record worker side effects from COVID-19 vaccination through May 2022. We will reevaluate the agency's position at that time to determine the best course of action moving forward.
Are they arbitrarily changing the law – to fit virtue signaling…? The question would then become, can an agency change enforcement of a regulation without following the APA and putting out notice of a rule change?
Does your employer or university want to find out what the lack of informed consent from a mandate making available the option to refuse or the mandated disclosure of private health information means in civil litigation? Or when there is injury after mandating a EUA vaccine, or in worker's compensation court depending on the coverage?

Preliminary Research from the National Institutes of Health shows Immunity for those of who have had COVID-19.

No studies yet exist on the long-term impact on someone getting an EUA COVID-19 Vaccine who has had COVID-19. And there are reports of people with serious adverse reactions.[17]
CDC appears to ignore research such as the NIH study in early 2021[18] ,[19] which is based on more recent research than the authorizations that the EUA approvals were based on for the current EUAs, when the CDC issued its guidance on recommended vaccinations. Preliminary Research shows those who have had Covid-19 do have T-cells that protect them from reinfection, which is greater than the six months some were led to believe.Despite this, the CDC recommends vaccination "Even if you have already recovered from COVID-19, it is possible-although rare-that you could be infected with the virus that causes COVID-19 again…"[20]And it appears the CDC is ignoring its own medical definition of immunity:  "Immunity: Protection from an infectious disease. If you are immune to a disease, you can be exposed to it without becoming infected."[21] – which obviously indicates that you are immune when you have already been infected.There are no long-term studies on what adverse events can happen to someone who already had COVID-19 and gets the vaccine.
Children under 16 show 0 risk of infection or getting symptomatic from COVID-19.[22] In Abdullahi v. Pfizer, Inc., 562 F.3d 163, 188-189, (2nd Cir. 2009), the court, under the Alien Tort Statute, protected Nigerian children from an experimental vaccine that Pfizer was using on them without Informed Consent.
And this is without getting to the question of currently available treatment options for COVID-19 and whether there is still an Emergency basis to authorize EUAs like the COVID-19 Vaccines. Hydroxychloroquine Has about 90 Percent Chance of Helping COVID-19 Patients, States Association of American Physicians and Surgeons (AAPS), April 28, 2020[23].
"The Association of American Physicians and Surgeons (AAPS) presents a frequently updated table of studies that report results of treating COVID-19 with the anti-malaria drugs chloroquine (CQ) and hydroxychloroquine (HCQ, Plaquenil®)."[24]
"A five-day course of ivermectin for the treatment of COVID-19 may reduce the duration of illness," by the National Library of Medicine, pub.med.gov,[25]
The FDA reached a milestone of approving 1,000 original and supplemental generic drug applications to help in the treatment of patients with COVID-19 since the start of the pandemic. The Center for Drug Evaluation and Research prioritized the review of generic drug applications for potential treatments and supportive therapies for patients with COVID-19, such as antibiotics, sedatives used in ventilated patients, anticoagulants, and pulmonary medications.[26]
[1] "There are currently no licensed mRNA vaccines in the United States." https://www.covidhealth.com/article/understanding-explaining-mrna-covid19-vaccines
[2] The most updated list of licensed vaccines in the U.S. is at FDA.gov.  https://www.fda.gov/vaccines-blood-biologics/vaccines/vaccines-licensed-use-united-states
[3] Moderna "The vaccine contains a nucleoside-modified messenger RNA encoding the viral spike (S) glycoprotein of SARS-CoV-2 formulated in lipid particles.  It is an investigational vaccine not licensed for any indication."    See FDA letter 2/25/01 to Moderna granting "Emergency Use Authorization (EUA)".  
Pfizer Bio-NTech Covid-19 vaccine:  "The vaccine contains a nucleocide-modified messenger RNA (modRNA) encoding the viral spike (S) glycoprotein of SARS-CoV-2 formulated in lipid particles.  It is an investigational vaccine not licensed for any indication."    See FDA letter 2/25/01 to Pfizer Bio-NTech granting "Emergency Use Authorization (EUA)."
[4] mRNA Vaccines Are New, But Not Unknown   There are currently no licensed mRNA vaccines in the United States. However, researchers have been studying them for decades.  https://www.cdc.gov/vaccines/covid-19/hcp/mrna-vaccine-basics.html
[5] Janssen Biotech, Inc." https://www.janssencovid19vaccine.com/hcp/how-its-designed.html
… "The vaccine contains a recombinant, replication-incompetent human adenovirus serotype 26 (AD26) vector, encoding the SARS-CoV-2 viral spike (S) glycoprotein, stabilized in its pre-fusion form.  It is an investigational vaccine not licensed for any indication."   See FDA letter 2/27/01 to Janssen Biotech, Inc. granting "Emergency Use Authorization (EUA)."
[6] https://www.nytimes.com/interactive/2020/health/oxford-astrazeneca-covid-19-vaccine.html
[7] https://www.fda.gov/vaccines-blood-biologics/vaccines/emergency-use-authorization-vaccines-explained
[8]'Over more than 3 decades, promising lipids studied in the lab often failed to live up to their potential when tested in animals or humans. Positively charged lipids are inherently toxic, and companies struggled for years before landing on formulations that were safe and effective. When injected intravenously, the particles invariably accumulated in the liver, and delivery to other organs is still an obstacle. Reliably manufacturing consistent LNPs was another challenge, and producing the raw materials needed to make the particles is a limiting factor in the production of COVID-19 vaccines today.'
Without these lipid shells, there would be no mRNA vaccines for COVID-19, by Ryan Cross, Chemical & Engineering News, March 6, 2021.  https://cen.acs.org/pharmaceuticals/drug-delivery/Without-lipid-shells-mRNA-vaccines/99/i8
[9]  ADVERSE EFFECTS OF MESSENGER RNA VACCINES An Evidence Review from the Penn Medicine Center for Evidence-based, Practice December 2020, director Nikhil K. Mull, MD  (CEP) Lead analyst: Matthew D. Mitchell, PhD  (CEP)Clinical review Patrick J. Brennan, MD. (CMO)http://www.uphs.upenn.edu/cep/COVID/mRNA%20vaccine%20review%20final.pdf at p.11, Primary Studies.
[10] According to the Section 564 of the Federal Food, Drug, and Cosmetic Act, a lawful application of the terms of a lawful emergency use authorization ("EUA") pursuant includes (e)(1)(A)(i)(III):
(III) of the option to accept or refuse administration of the product, of the consequences, if any, of refusing administration of the product, and of the alternatives to the product that are available and of their benefits and risks.
21 USCS § 360bbb-3 https://www.law.cornell.edu/uscode/text/21/360bbb-3
[11] (II) of the significant known and potential benefits and risks of such use, and of the extent to which such benefits and risks are unknown.
21 USCS § 360bbb-3 https://www.law.cornell.edu/uscode/text/21/360bbb-3
See also the FDA's guidance on the right to informed consent and the option to refuse:
How will vaccine recipients be informed about the benefits and risks of any vaccine that receives an EUA?
FDA must ensure that recipients of the vaccine under an EUA are informed, to the extent practicable given the applicable circumstances, that FDA has authorized the emergency use of the vaccine, of the known and potential benefits and risks, the extent to which such benefits and risks are unknown, that they have the option to accept or refuse the vaccine, and of any available alternatives to the product. Typically, this information is communicated in a patient "fact sheet." The FDA posts these fact sheets on our website.
https://www.fda.gov/vaccines-blood-biologics/vaccines/emergency-use-authorization-vaccines-explained
[12] "The federal EEO laws do not prevent an employer from requiring all employees physically entering the workplace to be vaccinated for COVID-19, subject to the reasonable accommodation provisions of Title VII and the ADA and other EEO considerations discussed below.  These principles apply if an employee gets the vaccine in the community or from the employer."  https://www.eeoc.gov/wysk/what-you-should-know-about-covid-19-and-ada-rehabilitation-act-and-other-eeo-laws
[13] Fetal Cell Lines Were Used to Make the Johnson & Johnson COVID Vaccine—Here's What That Means
3/4/2021, MSN.com, https://www.msn.com/en-us/health/medical/fetal-cell-lines-were-used-to-make-the-johnson-and-johnson-covid-vaccine%E2%80%94heres-what-that-means/ar-BB1efi8p
[14] PHI is an acronym of Protected Health Information, while PII is an acronym of Personally Identifiable Information — while you can always waive your privacy rights, you have the right to determine your own release of private medical information.  https://www.hipaajournal.com/what-is-considered-phi/
[15] On May 17, 2021, the CDC stated: The VaST session on May 17, 2021, included several presentations on myocarditis following mRNA vaccines, from the Department of Defense (DoD), the Vaccine Adverse Event Reporting System (VAERS), and Vaccine Safety Datalink (VSD). There were also brief updates from the Veteran's Administration (VA) and the Clinical Immunization Safety Assessment (CISA) groups about their plans for future investigation of myocarditis.  COVID-19 VaST Work Group Technical Report – May 17, 2021.  https://www.cdc.gov/nchs/nvss/vsrr/covid_weekly/index.htm?fbclid=IwAR2-muRM3tB3uBdbTrmKwH1NdaBx6PpZo2kxotNwkUXlnbZXCwSRP2OmqsI
[16a]  https://www.cdc.gov/coronavirus/2019-ncov/hcp/clinical-guidance-management-patients.html#print (citing f.n. 39.)
[16b] Nobel Prize Winner Warns Vaccines Facilitate Development of Deadlier COVID Variants, Urges Public to Reject Jabs, by Veronika Kyrylenko, The New American, May 20, 2021: https://thenewamerican.com/french-nobel-prize-winner-warns-vaccines-facilitate-development-of-deadlier-covid-variants-urges-the-public-to-reject-jabs/
[17] Exclusive: Athlete Who Recovered From COVID Facing 'Very Different Future' After Second Dose of Pfizer Vaccine Triggers Myocarditis, by Megan Redshaw, 06/21/21, the Defender, Children's Health Defense  https://childrenshealthdefense.org/defender/greyson-follmer-pfizer-vaccine-myocarditis/?utm_source=salsa&eType=EmailBlastContent&eId=faf15c81-fc5a-4174-bb39-70c908f37be8
[18] CD8+ T cell responses in COVID-19 convalescent individuals target conserved epitopes from multiple prominent SARS-CoV-2 circulating variants – PubMed
https://na01.safelinks.protection.outlook.com/?url=https%3A%2F%2Fpubmed.ncbi.nlm.nih.gov%2F33594378%2F&data=04%7C01%7C%7Cf496c029c7a546320c2508d8f90cf35b%7C84df9e7fe9f640afb435aaaaaaaaaaaa%7C1%7C0%7C637533181300658523%7CUnknown%7CTWFpbGZsb3d8eyJWIjoiMC4wLjAwMDAiLCJQIjoiV2luMzIiLCJBTiI6Ik1haWwiLCJXVCI6Mn0%3D%7C1000&sdata=daj%2FesDTdKPA8V669M48HmIOBTkXVmFrGKu5pqJZAZE%3D&reserved=0
[19] Lasting immunity found after recovery from COVID-19, National Institutes of Health, January 26, 2021 https://www.nih.gov/news-events/nih-research-matters/lasting-immunity-found-after-recovery-covid-19?fbclid=IwAR0NvW6PWXlK4xIf7yTulxhYagh6qAaSL4cZbVCJXmjuON-q4Lsz6A9Wa24
[20] Frequently Asked Questions about COVID-19 Vaccination, "If I have already had COVID-19 and recovered, do I still need to get vaccinated with a COVID-19 vaccination? https://www.cdc.gov/coronavirus/2019-ncov/vaccines/faq.html
[21] CDC, Definition of Terms https://www.cdc.gov/vaccines/vac-gen/imz-basics.htm#:~:text=Definition%20of%20Terms,-Let's%20start%20by&text=Vaccine%3A%20A%20product%20that%20stimulates,or%20sprayed%20into%20the%20nose.
[22] See the Petition for a Temporary Restraining Order filed this week in the U.S. District Court for the Northern District of Alabama by America's FrontLine Doctors, 2:21-cv-00702, CLM.
[25] https://pubmed.ncbi.nlm.nih.gov/33278625/
[26] https://www.fda.gov/news-events/press-announcements/coronavirus-covid-19-update-june-25-2021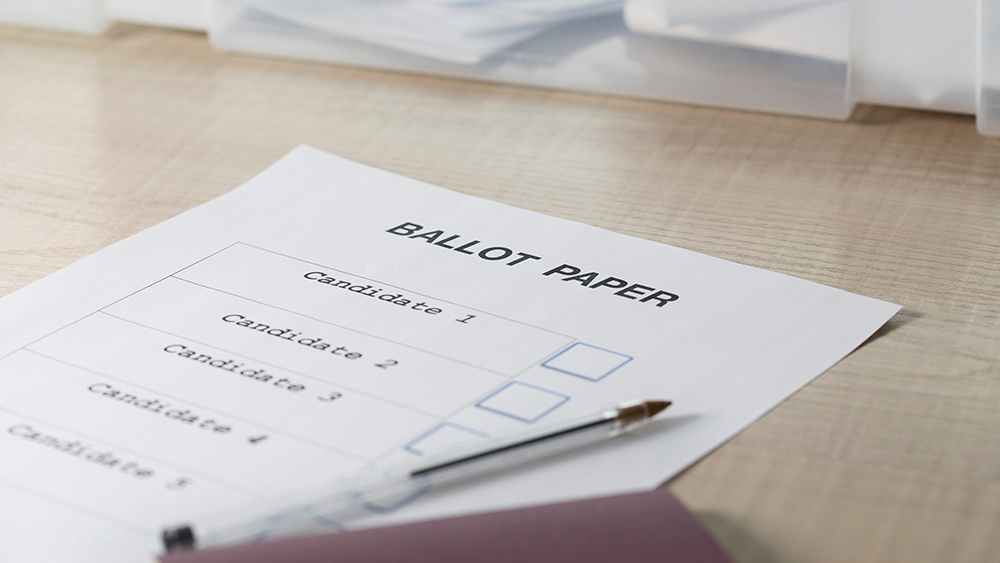 Almost all Arkansas counties have been using ballot-marking devices (BMDs) in their elections. Searcy County has just chosen to switch to hand-marked (fill-in-the-oval) paper ballots, which will be counted by machine (for an unofficial, immediate count) and then counted by hand (for an official, certified count). Hand counting all the ballots might be impractical in larger jurisdictions, but Searcy County has a population of 7828, with 5220 registered voters and 4019 votes cast in the 2020 presidential election, so this machine-count plus hand-count system should work well.
According to a Thursday press release, Bodden and Republican Sen. Duey Stroebel's new legislation would effectively withdraw Wisconsin from the multi-state organization, which Bodden claimed "has not been forthcoming about voter data security or their dealings with third parties."
"The voter rolls are not cleaned up like they are supposed to be and the lack of transparency is deeply concerning," he added.
As indicated by Bodden, ERIC enjoys an active relationship with CEIR, one of the left-wing nonprofits that poured hundreds of millions of "Zuckbucks" into local election offices leading up to the 2020 election. In its relationship with CEIR, ERIC transmits the voter-roll data it receives from states to the organization.
Upon receiving this data, CEIR then creates "targeted mailing lists and sends them back to the states to use for voter registration outreach." This process essentially allows CEIR — a partisan nonprofit with a history of left-wing activism — to craft lists of eligible but unregistered (and likely Democrat) voters for states to register ahead of elections.
Roughly two years ago, the state legislature sent a constitutional amendment proposal to voters that would have altered the state constitution to allow for no-excuse absentee voting. During the Nov. 2, 2021, election, New Yorkers strongly rejected the proposal, with 55 percent opposing and 45 percent supporting.
As noted in Wednesday's lawsuit, the New York legislators who sponsored the proposal even acknowledged that the state's constitution only allows absentee voting for those who are sick or absent from their residence on Election Day.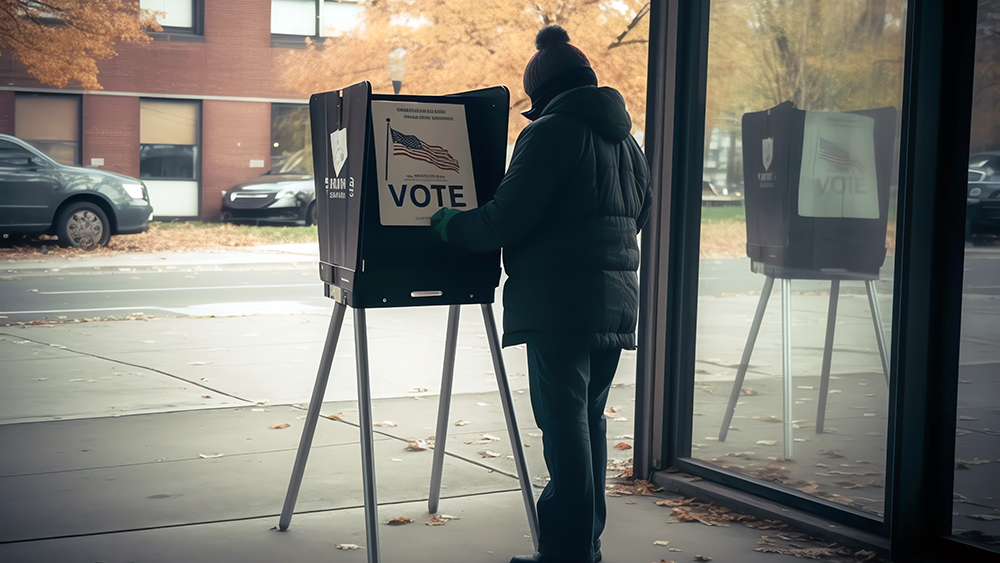 "This is a landmark victory to knock down ERIC's wall of secrecy," PILF President J. Christian Adams said in a statement. "I want to thank the Alaska Attorney General, Treg Taylor, for his commitment to transparent elections. All other ERIC member states should take notice that the public has a right to inspect ERIC records."
Secrecy is just one area of concern when it comes to the Becker-founded organization, however. As The Federalist and others have reported, ERIC enjoys an active relationship with the Center for Election Innovation and Research (CEIR), another Becker-founded group notorious for its interference in the 2020 election.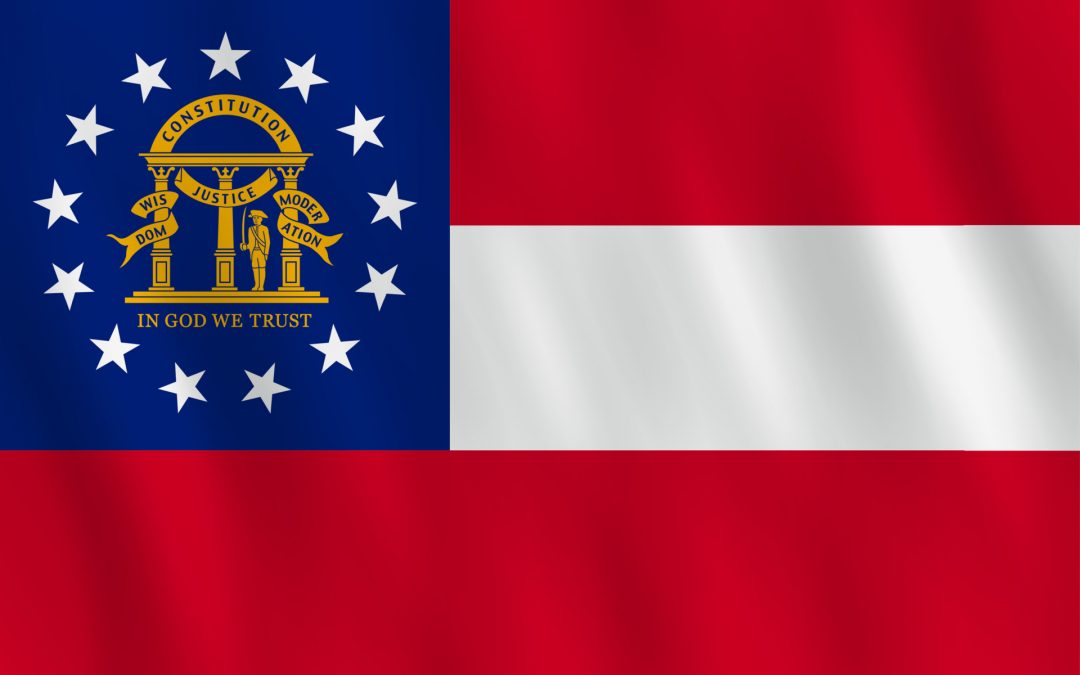 An attorney representing Sidney Powell, who has also been indicted in the Donald Trump "RICO" case brought by District Attorney Fani Willis, argued before the court last week Willis's office has not complied with a "very, very pointed" Brady request:
"Shortly after I got into this case, I sent a very detailed Brady request to the government. Those Brady obligations…are independent of their discovery obligations as it relates to this hard drive. They have a due-process obligation to turn over to me favorable information. And I didn't send them some blanket request saying "give me everything under the sun". It was a very, very pointed request on August 30th that addressed two critical issues for Ms. Powell. That is, number one: that she wasn't behind this incident in Coffee County, which forms the basis of her inclusion in this indictment. And number two: that whatever happened in Coffee County, there is ample evidence out there that it was authorized."
As was reported originally by The Gateway Pundit in September 2022, in a separate but relevant federal case, Pearson v. Kemp, the Governor of Georgia, the Secretary of State, and members of the State Election Board all argued that "the Secretary of State has no lawful authority over election officials" in a lawsuit seeking an investigation of the Dominion Voting machines in Cobb, Gwinnett, and Cherokee Counties counties, "obviating the issue of whether the proper officials had been named.
"No data was stolen, there was no fraud, and nothing was done without authorization," the Sept. 13 motion says.
"Because the State cannot prove an essential element of each offense, these Acts and Counts of the Indictment must be dismissed."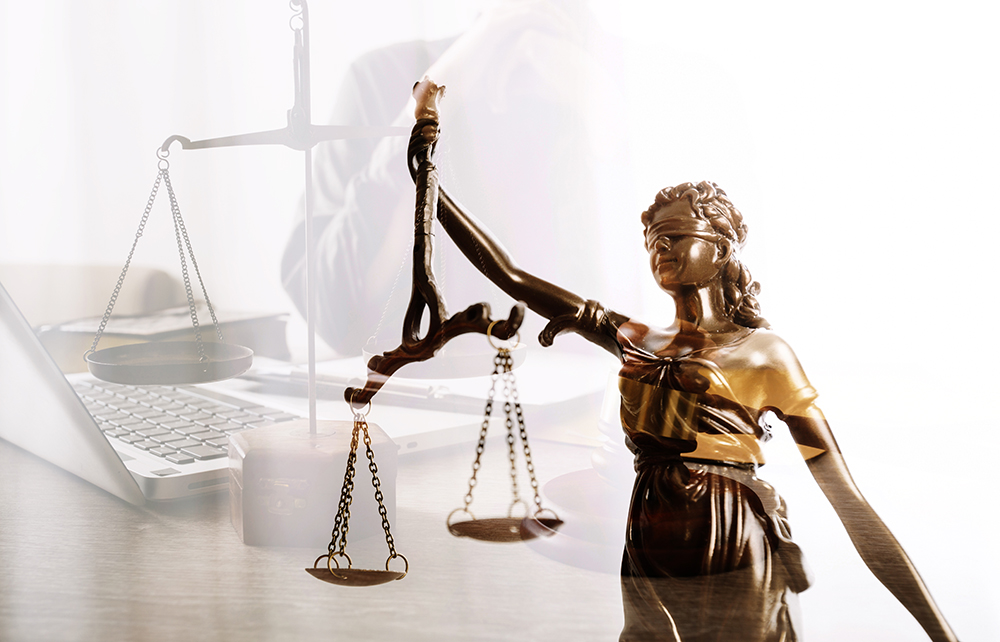 "Former Trump attorney Sidney Powell bashed the "troubling practices" of Fulton County District Attorney Fani Willis in a filing Wednesday asking for her Georgia election racketeering case to be dismissed.
Powell was accused of conspiring to commit election fraud in Coffee County after the 2020 election. However, she claims that a forensic scan of the voting machines she is accused of plotting to breach was authorized by local authorities so the case should be dismissed."
Emails obtained by the Heritage Foundation following a Freedom of Information Act (FOIA) lawsuit, and shared exclusively with The Federalist, reveal a glaring gap in the documentation maintained by the Delaware U.S. attorney's office: There is nothing memorializing the authority Attorney General Merrick Garland claims he gave U.S. Attorney David Weiss for the Hunter Biden investigation.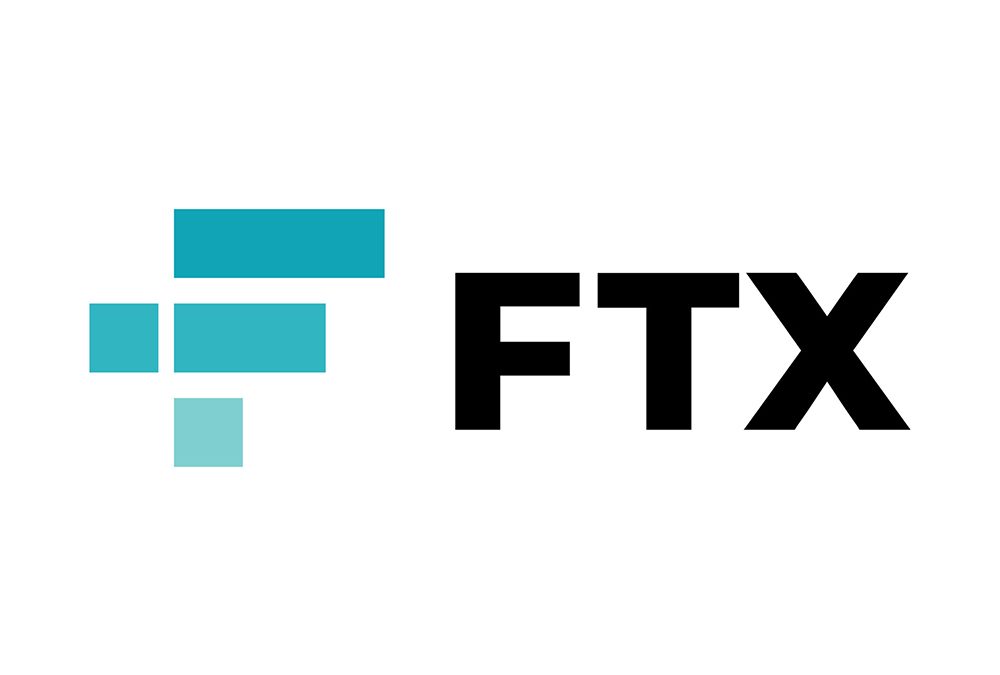 BREAKING: Ryan Salame, the ex FTX executive, will plead guilty to criminal charges today, including donating $24 million of stolen customer funds to US Congress and campaigns, per Bloomberg.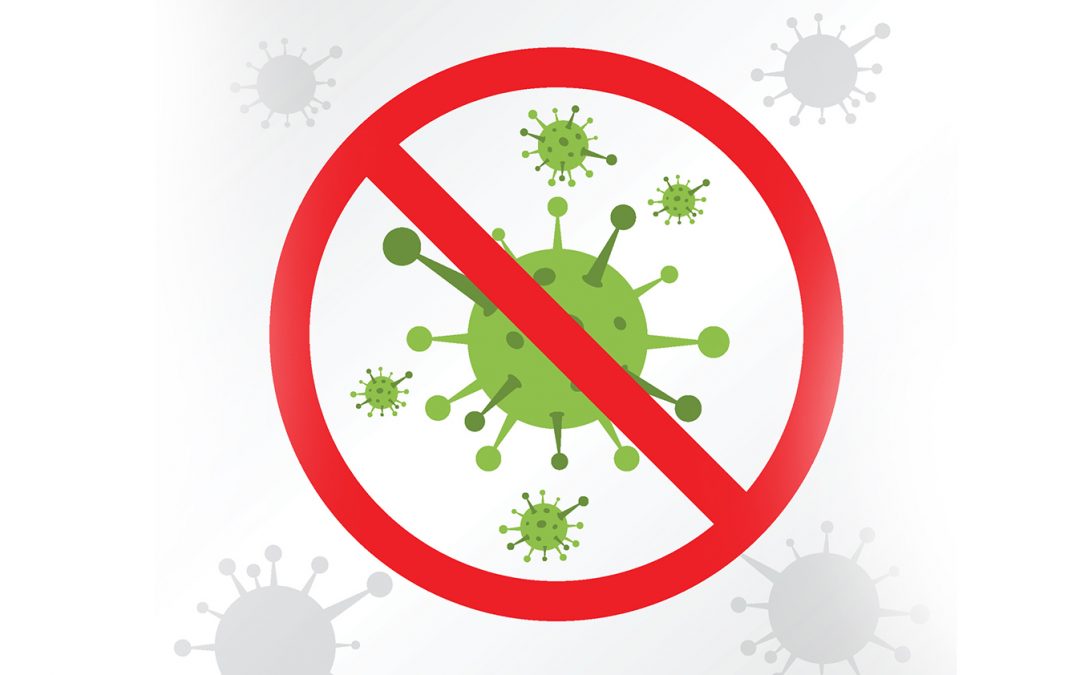 HUNTINGTON BEACH, Calif. – The Huntington Beach City Council narrowly voted Wednesday to approve a declaration to ban universal mask and COVID-19 vaccine mandates in the city.
The declaration passed with a 4-3 vote. The meeting adjourned at 2:48 a.m.
@dailyrealtomenews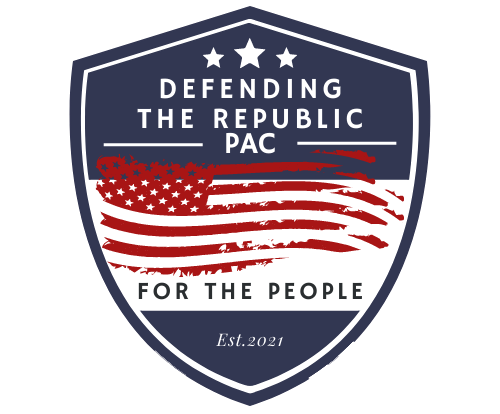 Last month, Mike Lindell hosted a two-day conference to document how election fraud occurs and show that election administrators lied about election machines being connected to the internet. The conference included updates from each of the 50 states as well as presentations from grassroots activists who explained how to recognize and fight election fraud in your state.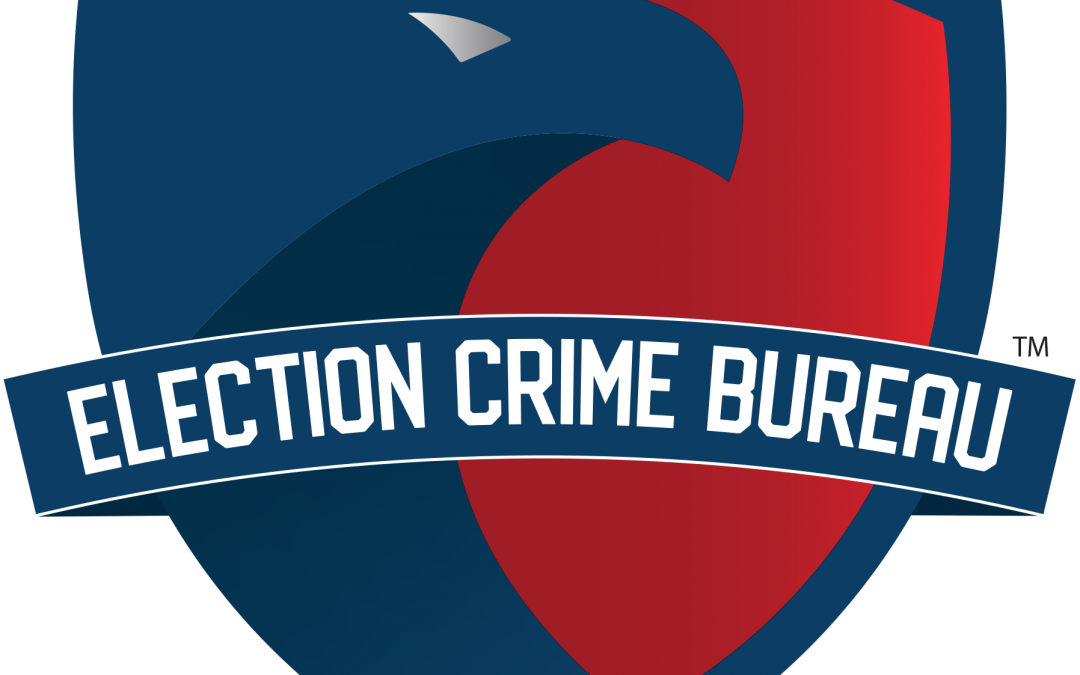 Obstacles and Solutions To Getting Rid Of Machines.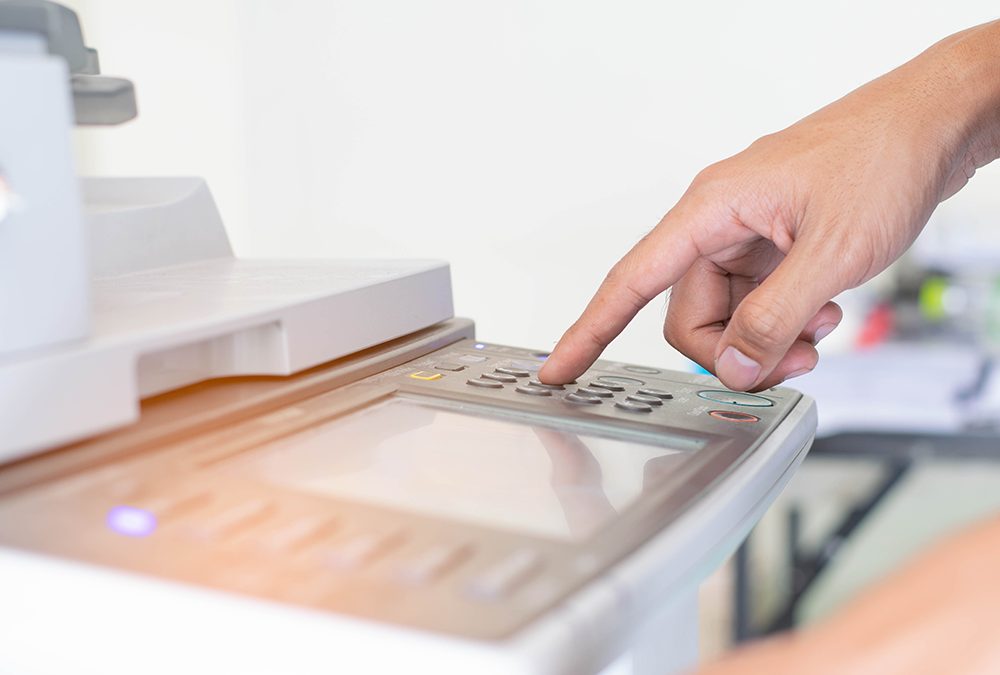 In their edict ES&S falsely states governmental agency customers and election officials that their compliance with The Justice Society public records requests for Audit Logs could potentially compromise the security of elections.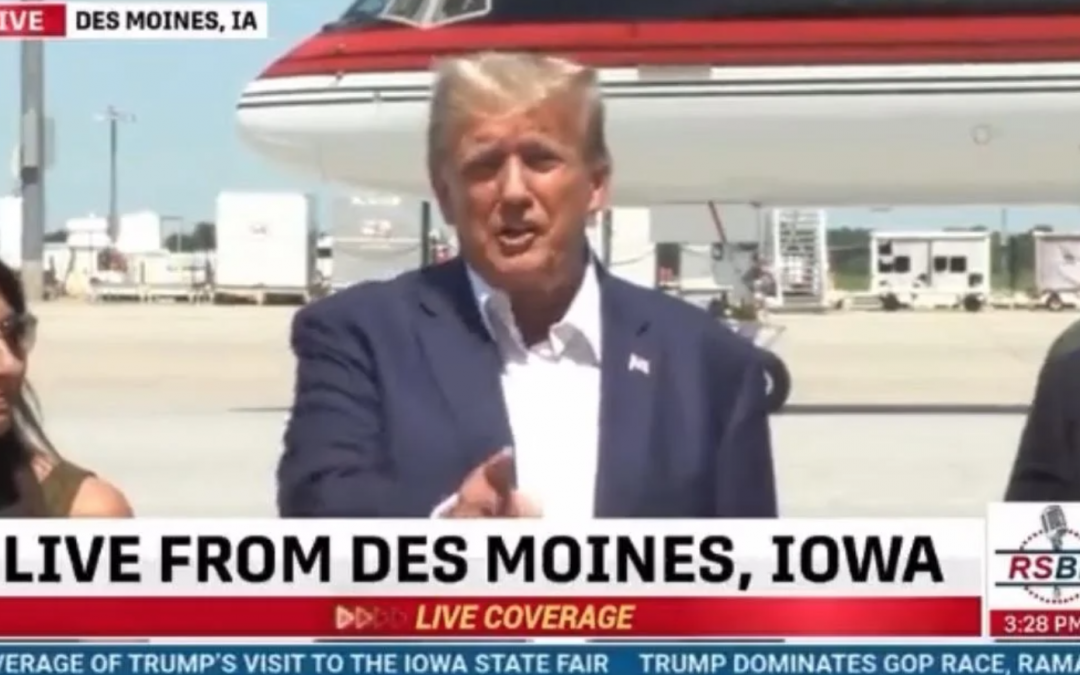 Trump continued, "It's called election interference. Do you know what that is? These indictments are being put out by Biden who can't even put two sentences together. This is Joe Biden because he can't win the election by himself! He can't win the election based on votes so what he did was he got the attorney general to do it!"